About our Support Portal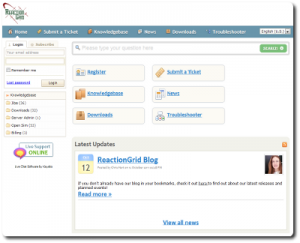 ReactionGrid's online Support Portal provides a one-stop location for finding answers to all your questions about Jibe.
Need a tutorial on how to start building with Jibe?
You can schedule an online Live Tutorial with a ReactionGrid employee who will walk you through the basics.
Looking for videos and reference materials?
Browse ReactionGrid's knowledgebase of product manuals, best practices and technical specifications.
Want to contact someone at ReactionGrid?
Submit a support ticket for a rapid response!
---
Register for Jibe Downloads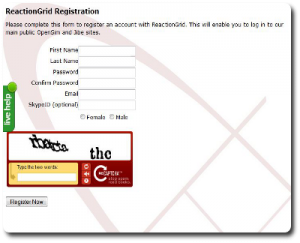 Need to download the latest Jibe Manual or Project Kit?
Sign up for an account on the ReactionGrid Registration page, then use your new account to log in and access the Jibe Downloads site.
On the Jibe Downloads site you'll be able to download the Jibe Manual as well as a Free Avatar Skin PSD pack.
And if you're a current Jibe Customer, you can always use the Jibe Downloads site to grab the latest version of the Jibe Project Kit